Recognition is so powerful.  It can raise us up to a level that makes us feel loved, appreciated and special.  It feels good to be recognized for a job well done.  Unfortunately it is short-lived and it is addicting.  A taste of it and you will want more but like any drug it will not satisfy you very long.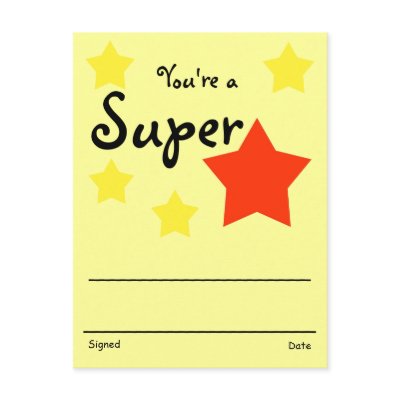 Recently, my daughter Julia had an incidence at school with some kids that landed her in the Vice Principal's office.  Due to this event, she received a NO under two areas on her report card – respect for others and follows rules and regulations.  Therefore, she will not be recognized on stage for having earned honor roll for the first nine weeks of school.
Now, I could be the parent that says wow that's unfair or I can use this event to build her character and create an eternal mindset in Julia.
She cried about 3 different times yesterday thinking about all her friends who would be recognized on stage and herself having to watch from her seat.  I could tell it really was hurting her and it was hurting me watching her deal with these emotions.
So at bedtime last night I asked her, "why are you so upset."  She said, " because I won't be recognized for being on honor roll."  I then asked her, "how does it make you feel when you are recognized?"
She said,  "SPECIAL AND LOVED."
Isn't that what everyone desires to feel special or significant and loved or approved?
We will use or find anything to fill that hole.  Unfortunately, nothing in this world will fill that empty space – not a person, not a drug, not a wedding dress, not a cookie, not a trophy or ribbon.  I know cause I've been there living my life in instant gratification mode for most of my life.  But what I realized is the only One that can satisfy our yearning to feel special and loved is God!!!
He made us that way to desire those things so we would desire that relationship with Him.
What I reminded Julia of and I believe the Spirit was reminding me too last night that when we die no one at our funeral is going to be talking about whether we were on the 5th grade honor roll or not or have our certificate of recognition on display.  No, they are going to talk about our character and how we affected them through the life we lived.
That is what I reminded her and what I want to remind you.  Regardless of what others see or don't see of what you do it doesn't matter.  God sees!!!!  He sees the good, bad and the ugly of our lives and He still loves us regardless.
He truly does satisfy our souls so that we won't desire anything but Him.
So she is still learning, I'm still learning and I'm sure you are still too.  Those temporary fills won't satisfy so decide today to drink the cup of our Savior Jesus so He can fill you up and then you won't desire anything from this world. 
How has the crave for recognition affected you?
Are you holding onto all those old trophies and certificates to prove your worth?
You are worthy and approved already through Jesus.  Won't you accept that today and live life in Him?
Michelle

  1Cor 6:19
I encourage you at www.iwokeupyesterday.com
I enlighten you at www.everydaylifeline.com
I empower you at www.weekendofwins.com
Find me on twitter at @MichelleDHowe
Related articles